Fuoritinerario – Discover Your Italy is an innovative tour operator based in Italy and run by Italians specialized in custom Italy Tours and vacations.
We produce our own tours to have full control on the quality and the overall organization. In each Italy Tour we design we guarantee first class customer service: top quality accommodations, transportations, guides, excursions and activities. Our tours allow you to simplify the process of organizing a highly original and tailor made tour to Italy. Our staff is constantly exploring Italy to discover new sites, activities, events to enrich our offer thanks to our insatiable desire to share with you all hidden treasures, traditions and ways of life of Italy.
Meet the team who will make your Italy Dream Trip come true!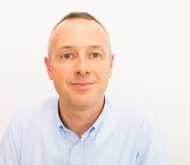 Matteo Della Grazia
Matteo is co-founder and owner of FUORITINERARIO - DISCOVER YOUR ITALY. Graduated from Italy's top ranking Business School, Matteo has spent several years after college working across the globe in some of the most prestigious organizations managing the challenges of globalization. The international exposure has allowed Matteo to understand how Italy - his home country - is the dream destination of a huge percentage of people. Life abroad has multiplied Matteo's love for Italy and also motivated him to share the findings of his continuous exploration of the country with others. That, combined with his desire to run his own business, convinced him to move back to Italy and launch his company in the travel industry. Matteo is originally from Milan - Northern Italy. Matteo will always exceed your expectations with the awesome itineraries he designs and, if you ever visit Perugia, he will be happy to give you a ride on his 1972 vintage FIAT 500!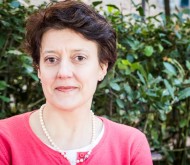 Daniela Mencarelli
Daniela is co-founder and owner of FUORITINERARIO - DISCOVER YOUR ITALY. Graduated from Milan Bocconi Business School with a major in Strategy & Marketing. An avid traveler, Daniela has explored several continents and countries across the globe. Through the difficulties of planning and organize her own travels, she has gradually realized the paramount importance of local travel specialists for the success of her trips. That, combined with her the desire to run her own business and the love for her beautiful Country, convinced Daniela to launch her company in the travel industry. Daniela was born and raised in Perugia - Central Italy. She is mother of two, wife of one and always involves them in her continuous explorations of the Country.
Ginger
Ginger (aka Fair Fantasy) is a retired Greyhound champion who raced in Ireland before being rescued by us at the end of her career. She quickly got used to our working environment and is now an active team member in charge of testing & patrolling the office carpet. Ginger is VERY fast and in fact in a matter of seconds got used to Italian food! Tall, long, muscular and with shining black fur she may scare those who meet her for the first time. On the contrary, she is timid, respectful & well behaved. Ginger takes her time to study new people but when she gets used to them she is the sweetest dog on earth. She is also the personal trainer of Matteo who walks with her several times a day up and down the hills of Perugia and, by doing, … he's always perfectly fit! :)